New Creation Ministries 2007, Auburn Hills, Michigan:
    Tim and Micaiah Martin traveled to Auburn Hills, Michigan, for the New Creation Ministries Conference in July. Tim offered two presentations. The first was titled:
"The Genesis Debate, the Curse, and Eschatology."
The second was titled:
"The Prophetic Creation."
Micaiah enjoyed the plane ride (his first commercial airline trip).  
    This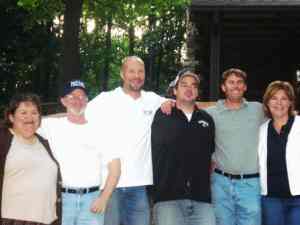 conference, titled
A Theology of Mercy
, was held in a rustic yet comfortable log cabin. It was a great time of fellowship and intense discussion. You can listen to all the recorded presentations as well as the roundtable open discussions at the
New Creation Ministries International website.
There are more pictures available there as well.
New Creation Ministries International 2007 Photo Album