TruthVoice 2007, Springfield, Ohio:
First and Last Things 
    Tim and Jeff teamed up in April of 2007 to do two presentations for the TruthVoice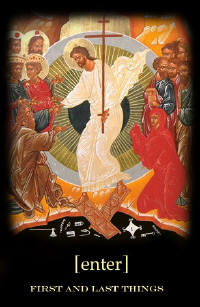 Conference:
First and Last Things
. The first session was titled:
"The Genesis Debate, the Curse, and Eschatology."
The second was titled:
"Noah's Flood: History and Hermeneutics."
    One of the highlights of the conference came when, toward the end of the second presentation, Jim Kessler unveiled his painting
"The Apocalyptic Vision"
for the first time. (This is the scroll painting on our frontpage.) Jim uncovered the painting while Tim read Jesus' comparison between the flood, Sodom, and the coming of the Son of Man. This painting got a lot of attention after the presentation! 
    We have posted some pictures below from this enjoyable event. You can see a
full description of the TruthVoice 2007
Conference with
many more pictures
by visiting Planet Preterist.
TruthVoice 2007 Photo Album